Bahria Town, Phase 4 Civic Center Isb
Head Office: - STS Mall Plaza, Civic Center،, Phase 4 Bahira Town, Rawalpindi, Islamabad, Punjab
Job Type
Full Time (Permenant)
We are looking for a responsible Project Coordinator to administer and organize all types of projects, from simple activities to more complex plans .Project Coordinator responsibilities include working closely with our Project Manager to prepare comprehensive action plans, including resources, timeframes and budgets for projects. You will perform various coordinating tasks, like schedule and risk management, along with administrative duties, like maintaining project documentation and handling financial queries. To succeed in this role, you should have excellent time management and communication skills, as you'll collaborate with clients and internal teams to deliver results on deadlines. Ultimately, the Project Coordinator's duties are to ensure that all projects are completed on time, within budget and meet high quality standards.
Coordinate project management activities, resources, equipment and information Break projects into doable actions and set timeframes Liaise with clients to identify and define requirements, scope and objectives Assign tasks to internal teams and assist with schedule management Make sure that clients' needs are met as projects evolve Help prepare budgets Analyze risks and opportunities Monitor project progress and handle any issues that arise Act as the point of contact and communicate project status to all participants Work with the Project Manager to eliminate blockers Use tools to monitor working hours, plans and expenditures Create and maintain comprehensive project documentation, plans and reports Ensure standards and requirements are met through conducting quality assurance tests
Minimum 2 to 3 years of Experience Required At least Bachelor's degree in Computer Science, Software Engineering or a similar field. Proven work experience as an Assistant Project Manager or similar role. Proficiency in Microsoft Office and project management software. Excellent client communication skills, both verbal and written. Highly organized and able to multitask and oversee several projects simultaneously Strong attention to detail and problem-solving skills Excellent communication skills, both verbal and written Relevant training and/or certifications as an Assistant Project Manager
Job Type: Full-time Market Competitive Salary Performance Bonus Increments Learning Environment CC Fund Meal Health Insurance + Life Insurance Fuel Allowance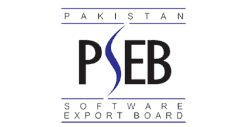 We hold Pakistan Software Export Board (PSEB) certification as a registered IT Company.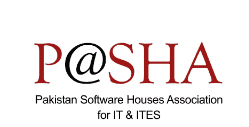 Vizz Web Solutions is a member of Pakistan Software Houses Association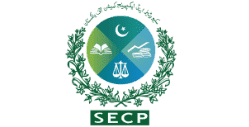 Vizz Web Solutions is a certified Private Limited Enterprise under SECP Pakistan.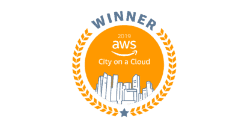 Our application Homesafe1st won AWS Innovation Challenge Award in 2019.