Extend your development team by hiring a dedicated resource from Vizz Web Solutions. Leverage our hire a developer service and get access to a broader range of development expertise and capabilities.
Whether you are a startup or an established company, adding a talented developer to your workforce is crucial. A dedicated developer will help you quickly achieve your business goals and overcome any technical challenges you may encounter.
Dedicated developers are also highly flexible and can easily integrate into your existing development process. If you want to hire a developer or development team then Vizz Web Solutions is the right place for you.
Hire Skilled and Vetted Developers
We carefully screen all our developers to ensure they have the right skills and experience for your project. We also offer a range of developers well versed in multiple technologies to make sure that you find a perfect match for your needs.
Share Your Need
Once you share your requirement with us, our team will get back to you with the list of available developers. You can interview the candidates and choose the one that is the best fit for your project.

Review the Best Developers
We will help you review multiple developers with suitable skill sets and experience. You can also check their ratings and reviews from past clients to get an idea of their work quality.

Get Started Within Days
Once you have selected the developer, we will help you get started with the project within days. The developer will be available to work dedicatedly on your tasks and will report to you regularly.

Hire a Developer Without the Recruitment Cost
You can select the most suitable candidate from our pre-vetted pool of developers and get started with your project right away. You don't have to bear the recruitment cost as we cover this within the given budget.
We take great pride in our hire a developer services and provides complete satisfaction to all our clients. Contact us for more information and to get started with your project today!
Why Hire a Developer at Vizz Web Solutions?
We have completed over 1000 projects for clients across the globe. Our team of developers is capable of handling any type of development project.
As a leading provider of hire a developer services, we have a vast network of developers who are skilled in various technologies like Angular, React Native, Node Js. and others.
We follow a flexible engagement model that allows you to hire developers on an hourly, monthly, or project basis. You have the freedom to scale up or down your development team as per project requirements.
Our developers go above and beyond to deliver high-quality software solutions. We use agile methodology to ensure the timely completion of projects without compromising the grade of work.
We follow the highest standards of data security and confidentiality while dealing with clients. All our developers sign a non-disclosure agreement before starting work on any projects.
We use the latest communication tools and technologies to keep you updated about the project's progress. Our developers are also available on Skype for real-time communication.
We believe in complete transparency and openness while working with clients. The developers provide prompt updates about the project progress and take feedback at each stage of development.
When you hire a developer from us, you can focus on your core business activities and leave the development work to us. This will help you boost your productivity and achieve your business goals quickly.
Project Management Support
We have a dedicated project manager to monitor the project's progress and provide timely assistance. The project manager will also help you resolve any queries or issues you may have during the project.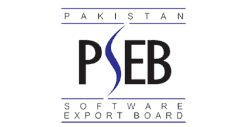 We hold Pakistan Software Export Board (PSEB) certification as a registered IT Company.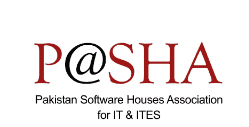 Vizz Web Solutions is a member of Pakistan Software Houses Association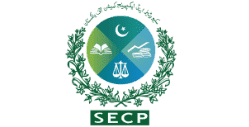 Vizz Web Solutions is a certified Private Limited Enterprise under SECP Pakistan.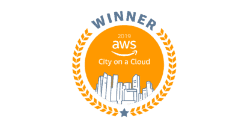 Our application Homesafe1st won AWS Innovation Challenge Award in 2019.