Strategic UI/UX Designs
for Intuitive Experience
Your UI/UX
Design & Development Partner
Our creative team of experienced strategists, designers, and developers work together to create a user-centric, research-driven, and data-supported prototype. user experience.
Innovative Idea
We believe "A good idea is a powerful thing." We start by understanding your product in-depth, from the user's perspective. We listen to your users and anticipate what they will need to navigate the product.
Design Thinking
We use design thinking to bring your brand identity to life. Our experienced UI/UX designers use the industry's best tools and recommend color, and typography that reflects the brand's personality.
UX Audit
For existing products, we audit the current design system, processes, and interactions to gain a deeper understanding of user needs. This information helps us create a tactical plan to improve user experience.
Consulting Service
We offer consulting services to help organizations refine and optimize their product strategy, UI, and UX design. We also provide guidance to startups on how to create a successful MVP.
Customer Engagement Goals? Let's Make it Happen
From strategizing the UI/UX design to creating visuals that appeal to users, our team of creative problem-solvers will take your customer engagement goals and turn them into reality.
Digital Transformation
Vizz Web Solutions s is your go-to UI/UX Design Agency for full fledge Digital Transformation. that keep your users engaged, happy, and coming 
Mobile App Design
Attractive, agile, and responsive mobile apps designed for IOS, Android, and other platforms for improved customer engagement, lower cost, and better performance.
Web Designs
We design intuitive and interactive web designs with higher ROI for all device sizes, that keep your users engaged, happy, and coming back for more.
Brand Strategy
A customized brand strategy with recognizable colors, fonts, and styles across all your digital products unites all your effort and eliminates technical gaps.
Our User Experience
Development Process
Our process follows a client-centered approach as we strongly
believe that our customers come first. We also prioritize scalability
and maintainable designs while keeping our timeline and budget
in check.
User Research
Our team collaborates with stakeholders, designers, and developers and assesses the existing product or existing market for the product.
User research also involves user empathy mapping and analysis to understand user needs and requirements.
Design Exploration
Our creative UI/UX designers explore various design approaches that suit the design goals. We gather feedback from stakeholders to ensure our designs are in-line with the brand's style.
This step also includes creating prototypes and wireframes to visualize the product's user flow.
User Testing
We test the prototypes with multiple stakeholders and users to make sure they meet the user's expectations.
We assess how well the designs meet the users' needs. We do this by user testing through A/B tests, surveys, and interviews. We also use analytics tools to track user behavior, such as heat maps and user engagement.
Iteration and Updates
We then review our findings and make iterative improvements to the product. We also assess these improvements and modifications to ensure it is delivering the best performance.
Once we are confident that we have a product that meets the user's expectations, we deploy it. We also monitor the product's performance, and make updates as needed.
Being A Product Designer Requires More Than Mad
Photoshop Skills. Below Are The Tools And
Technologies We Use Most Often In Our Work.
Connect distributed assets, devices, and even people to a single platform. Study the collected data to identify patterns or similarities. Optimize operations and predict events using machine learning and through statistical analysis of historical data and time.



nSights




DigieBot




Whatvita




Podstarz




WealthCode




Utherverse
nSights:
nSights is a defi trading platform with a responsive site. It demystifies DeFi and enhances the entire crypto trading experience.nSights' goal is to provide the necessary but previously inaccessible tools to help traders achieve their financial goals.
Digiebot:
digieBot uses machine learning algorithms to optimize trading strategies and track performance to ensure optimal outcomes. it also provides traders with a powerful back-testing system so they can experiment before committing real capital.
Whatvita:
A health management app, WhatAvita allows users to accumulate points by purchasing Nutritional supplements and checking dosages. It checks the effectiveness of nutritional supplements and provides rewards for healthy behavior.
Podstarz:
Podstarz is the first and only registered, patent-pending website that safely partners registered podcast hosts with people of interest from various walks of life. It is also an interactive website where people can connect with other members.
WealthKode:
WealthKode is an intuitive dashboard to manage all of your investment portfolios in one place - traditional, precious metals, and cryptocurrency markets - alongside masterclass educational videos. You can also navigate it on iOS or android app.
Utherverse:
Utherverse is an open platform, built on the Unity Engine that provides the best photorealistic avatars and environments. The website is usable on all devices such as PC Mac, Tablets, Oculus, iOS, and Android. It is Built to be an interoperable hub with unique worlds and games.
Take a look at some of our best UI / UX Projects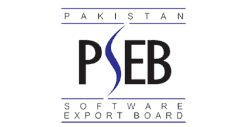 We hold Pakistan Software Export Board (PSEB) certification as a registered IT Company.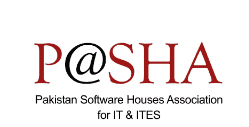 Vizz Web Solutions is a member of Pakistan Software Houses Association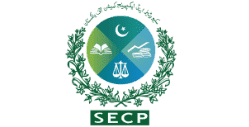 Vizz Web Solutions is a certified Private Limited Enterprise under SECP Pakistan.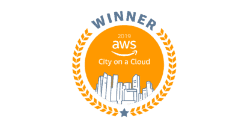 Our application Homesafe1st won AWS Innovation Challenge Award in 2019.