Business prepaid cards can help business owners, managers, and accountants at SMBs, nonprofits, and organizations gain better control and visibility over employee spending, resulting in money and time savings.
Solution
Listing types of credit cards that demonstrate features and specification of cards. User visit and glimpse all the information on each card. We facilitated users with this functionality so that it distinct nature of numerous cards depending on characteristics, prices, and compare all the functionalities of cards along with that compares mobile features of cards. We developed a WordPress plugin that is prepaid cards. In this WordPress plugin development, we add distinct features of the cards cons & cards pros, cards rewards, card fees, card feature, and card combine features. After these entire card features, there will be a comparison among the cards. A variety of features are also integrated. Comparison of cards can be achieved by applying filters to that so this is based on different categories. In short, we can say that Business Prepaid Card is the all in one key for today's customer that is smart, convenient and simple.
Results
Working on this project validated our development and service model for clients where because of our lean and flexible structure and ability to quickly adapt we are able to augment ourselves as the technical arm of Business Card Comparison team.
"Great experience working with Abbas and the team. Make sure you have clear objectives and you will be happy. The team works to ensure you are happy! Highly recommend!"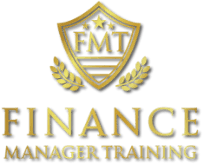 Web and IT Solutions

Outsourcing
No matter what the size of your business is, we have the IT outsourcing solutions that you need. We provide a wide variety of services from simple task management to complex project management. We have genius and talented designers, programmers, and marketing executives so to lead our clients in their web ventures.
Mobile App Developer
Does your business need an iOS or Android app? Hire our mobile developers to create innovative and user-friendly custom mobile applications at an affordable price.
Remote SAS Developer
Share your requirements with us and hire a remote SAS developer from our talent pool of handpicked developers. We have the ideal candidates with the expertise to translate concepts into algorithms.
Remote Blockchain Developer
Blockchains are emerging trends for businesses. Hire a remote blockchain developer who will understand the needs of your business and develop a decentralized blockchain solution.
Remote CTO and Team
We provide CTO services to entrepreneurs. You give us an idea and we execute the product. A full-time Chief Technical Officer and his team work on different tech stacks to bring your idea to life.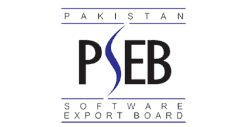 We hold Pakistan Software Export Board (PSEB) certification as a registered IT Company.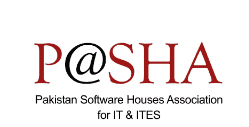 Vizz Web Solutions is a member of Pakistan Software Houses Association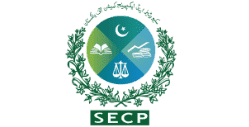 Vizz Web Solutions is a certified Private Limited Enterprise under SECP Pakistan.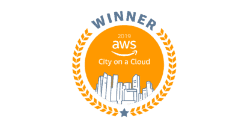 Our application Homesafe1st won AWS Innovation Challenge Award in 2019.