Hourly  |  Monthly  |  Project Basis
Welcome to our team of exceptional SaaS developers, where cutting-edge technology and creativity converge to create the future of software-as-a-service solutions. With a passion for innovation and keeping a keen eye on details, our skilled professionals are dedicated to crafting scalable and strong Saas platforms that drive business success. From concept to execution, our developers work collaboratively to bring your vision to life, making certain a seamless and uninterrupted user experience and unmatched performances. Embrace the power of Vizz's Saas developers, and grant us the opportunity to take your software to the heights of efficiency and excellence.
Read More
With their mastery of Express.js, Angular, and Ruby on Rails, our developers will deliver exceptional results.

  100% Client Satisfaction   

Top Rated     

24/7 Live Support
Who is a SaaS Developer? 
A short guide
A SaaS (Software-as-a-service) developer is a professional who is adept at creating and maintaining cloud-based software applications accessible over the Internet. These developers have expertise in various programming languages, frameworks, and cloud computing technologies. Their primary focus is on developing software solutions that offer a subscription-based model, allowing users to access applications via web browser without the need for installation of local hosting. Saas developers have a big hand in developing user friend interfaces, implementing scalable architecture, and ensuring the security and performance of the Saas platforms. Their goal is to deliver efficient, cost-effective, and flexible solutions that cater to the needs of businesses and end users alike.
Responsibilities of a SaaS developer
Responsibilities  of a SAAS developer include:
Software development
Designing, coding, and testing cloud-based software applications using programming languages and frameworks suitable for saas development.
Scalability and performance
Ensuring that the Saas platform can handle increasing user loads and data volumes without compromising performance.
Security implementation
Implementing strong security measures to protect sensitive user data and ensure the safety of SaaS applications from potential cyber threats.
API integration
Integrating third-party APIs and services to enhance the functionality and features of the SaaS applications.
User interface and User experience design
Creating user-friendly and intuitive interfaces to enhance user experiences and maximize user engagement.
Continuous integration and deployment
Setting up automated testing and deployment processes to ensure seamless and efficient updates to the SaaS applications.
Data management
Implementing data storage and retrieval mechanism, ensuring data integrity, and optimizing database performance.
Collaboration
Working closely with cross-functional teams, including product managers, designers, and quality assurance teams to develop comprehensive SaaS solutions.
Monitoring and troubleshooting
Monitoring the performance and health of the SaaS applications, identifying and resolving issues immediately.
Documentation
Creating comprehensive technical documentation for the SaaS platform, including code documentation and user guides.
Upgrades and maintenance
Performing regular maintenance and updates to keep the SaaS application up-to-date and secure.
Customer support
Helping with customer support, addressing user inquiries, and providing technical assistance when required.
Tools and technologies used by a
SaaS developer
SaaS developers use a wide range of tools and technologies to design, develop, deploy, and maintain their software applications. The specific tools can vary based on the programming languages, frameworks, and cloud platforms they utilize. Here are some common tools and technologies used by SaaS developers
Cloud platforms and services
AWS (Amazon Web Services)
Collaboration and communications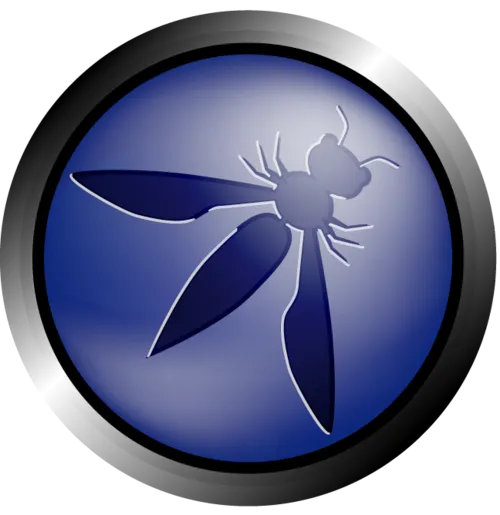 Containerization and Orchestration
Project management and documentation
These tools and technologies help Saas developers to streamline the development process, ensure the security and scalability of their applications, and collaborate effectively with team members, to deliver the top-most SaaS product to end-users. As the technology landscape is constantly evolving, SaaS developers keep themselves updated with the trending tools to enhance their development workflow.
Why and when do you require a SaaS developer?
You will find yourself in need of a Saas developer when you want to create, maintain or update an application that follows the SaaS model of delivery. There are several scenarios where hiring a SaaS developer is necessary and beneficial:
Building a SaaS product
If you have a unique software idea and want to offer it as a service to customers on the internet, a SaaS developer is essential to morph your ideas fully into a functional reality. SaaS developers are experts in designing, developing, and deploying cloud-based applications that can be accessed by users from all around the globe.
Customizing existing SaaS solutions
Most of the time, commercial SaaS products may not fully meet your business needs. A SaaS developer can help customize and extend existing SaaS solutions to tailor them according to your requirements.
Integrating SaaS products
If you want to integrate multiple SaaS products or third-party services into your existing business infrastructure, a SaaS developer can handle the integration process to ensure seamless data flow and functionality.
Enhancing and updating SaaS applications
As your business grows and user requirements evolve, you may require to update your SaaS application. A SaaS developer can add new features, optimize performance, and fix bugs to keep the application running seamlessly and seamlessly.
Scalability and performance
Saas applications must be designed to handle varying workloads and accommodate an increasing number of users. A Saas developer can optimize the application's architecture and infrastructure for scalability and high performance.
Maintenance and support
Saas applications require ongoing maintenance to keep them away from technical issues and provide customer assistance. A SaaS developer can handle these tasks very effortlessly.
Data management and analytics
Saas developers can implement data management solutions and analytics features to help users derive valuable insights from the data collected by the application.
Cloud infrastructure management
Saas applications typically run on cloud platforms, and a Saas developer can handle cloud infrastructure, ensuring the application's availability and reliability.
Hire a SaaS developer with Vizz!
Hiring a SaaS developer from Vizz can prove to be your best decision for your software development needs. Vizz is renowned for its pool of talented and experienced developers who possess a profound knowledge of cloud-based applications and cutting-edge technologies. By leveraging the expertise of Vizz SaaS development, you gain access to a wealth of knowledge in building scalable, secure, and user-centric SaaS products. Vizz's rigorous vetting process ensures that solely skilled and proficient SaaS developers are available to hire, guaranteeing high-quality solutions tailored according to your requirements. Whether you're starting a new SaaS venture, customizing an existing product, or enhancing your current application, a SaaS developer from Vizz can bring invaluable insights and technical prowess to your team. With Vizz's talents at your disposal, you can accelerate your development process, achieve optimal performances, and stay in the dynamic world of Soft-as-a-service.
What do we offer?
A comprehensive range of SaaS development services and solutions.
Highly skilled and experienced SaaS developers.
Expertise in cloud-based applications and programming languages.
Focus on delivering user-centric, secure, and scalable SaaS products.
Custom-built SaaS products tailored to the business's precise requirements.
Seamless integration of third-party services into the existing system.
Agile development approach with rapid iterations and continuous improvement.
Strong collaboration with clients throughout the development process.
Robust security measures to protect sensitive data and ensure compliance.
Optimal application performance through cloud technologies and containerization.
End-to-end support and guidance throughout the SaaS development process.
Our Dedicated Golang Developers
What do we offer?
At Vizz, we offer comprehensive software development solutions, and our Golang developers play a vital role in delivering exceptional services.
Here's what we offer and what our Golang developers can do for your projects:
1
Golang Development Services
Our Golang developers are experts in building high-performance, scalable, and efficient applications using the Go programming language. They can create robust backend systems, APIs, real-time applications, and more.
2
Web Services and APIs
Our Golang developers excel in designing and developing web services and RESTful APIs that facilitate seamless communication and data exchange between different components of your application.
3
Microservices Architecture
If you need a microservices-based architecture, our Golang developers can architect and implement distributed systems that ensure modularity, flexibility, and easy maintenance.
4
Concurrent Programming
Leveraging Go's native support for concurrency, our developers can efficiently handle multiple tasks concurrently, making them ideal for real-time applications and high-performance systems.
5
Cross-Platform Development
Our Golang developers can create cross-platform applications that run seamlessly on various operating systems, providing flexibility and cost-effectiveness.
6
Command-Line Utilities
If you require powerful and efficient command-line tools, our Golang developers can craft feature-rich and user-friendly utilities to meet your specific needs.
7
Performance Optimization
With their expertise in Go's performance-oriented features, our developers can optimize code for speed, efficiency, and resource utilization, ensuring optimal application performance.
8
Open-Source Community Contributions
Our Golang developers actively engage with the Go open-source community, staying updated with the latest trends and contributing to libraries and packages to enhance development capabilities.
9
Collaborative Partnership
Our developers work closely with you to understand your project's requirements, objectives, and constraints, ensuring a collaborative and transparent partnership throughout the development process.
10
Continuous Learning and Growth
Committed to excellence, our Golang developers continuously expand their knowledge, staying abreast of the latest advancements in Golang and related technologies.
With Vizz's Golang developers, you gain access to a skilled team that not only possesses technical prowess but also embraces your project's vision as their own. They take pride in delivering innovative solutions that align with your business goals, elevating your projects to new heights of success. Trust in our dedicated Golang developers to unlock the full potential of Go and create powerful and reliable applications for your business.
Hiring a developer through Vizz is a simple and efficient process. Follow these three easy steps:
Fill out the Form
Briefly, tell us about your ideas and goals.
Consultation
We will schedule a consultation with you to understand your project requirements in detail. 
Kickstart Your Project
Our resource will be ready to start working on your project.
Our Hiring Process
How do we Choose the Ones?
As a SaaS development company, Vizz follows a systematic and thorough hiring process to ensure that we choose the best candidates for our team. Here is an overview of our hiring process:
Job Posting
We start by creating a detailed job posting that outlines the specific role, responsibilities, and qualifications required for the SaaS developer position. The job posting is published on various platforms and job boards to attract potential candidates.
Resume Screening
We review all incoming resumes and applications to identify candidates who meet our initial criteria. This includes assessing their education, work experience, and relevant skills.
Technical Assessment
Shortlisted candidates are invited to participate in technical assessments or coding challenges. These assessments help us evaluate their practical skills, problem-solving abilities, and familiarity with relevant technologies.
Interviews
Candidates who perform well in the technical assessments move on to the interview stage. We conduct interviews to gain deeper insights into their technical knowledge, communication skills, and cultural fit with our team.
Collaborative Project
Some candidates may be asked to work on a collaborative project with our existing team members. This step helps us assess their ability to work in a team environment and their approach to problem-solving.
Reference Checks
For the final candidates, we conduct reference checks to validate their work experience and gather feedback from their previous employers or colleagues.
Decision Making
Based on the results of the technical assessments, interviews, collaborative projects, and reference checks, our hiring team collaborates to make an informed decision on which candidates to extend job offers.
Job Offers
Selected candidates receive job offers outlining the terms of employment, compensation, and other relevant details.
Onboarding
Once the candidates accept the job offers, we welcome them to the Vizz team and provide a comprehensive onboarding process. This includes introducing them to our company culture, values, and ongoing projects.
At Vizz, we strive to hire not only talented and skilled SaaS developers but also individuals who are passionate about technology, adaptable, and eager to contribute to our dynamic and innovative work environment. Our hiring process ensures that we choose candidates who align with our company values and have the potential to grow with us as we continue to deliver exceptional SaaS solutions to our clients.
Vizz SAAS Developer hiring model
We offer various hiring models based on the specific needs, requirements, resources, and organizational structures
The choice of the hiring models depends on the nature of the project you offer such as budget consideration and time constraints.
Full-Time Employees
We offer a traditional model where you can hire our workers as full-time employees and let them be a part of your team with permanent positions whilst offering benefits and job security.
Remote or Virtual team
You can hire a developer from us to work remotely, leveraging technology for communication and collaboration.

Project-based Hiring
We also offer project-based hiring where you can hire our developers for specific projects and initiatives, providing flexibility and scalability as per project requirements.
Why Choose Us
What makes us Unique?
Choosing Vizz as your SaaS development partner comes with a multitude of unique advantages that set us apart from the competition. Here are some compelling reasons why you should choose us:
Expertise and Experience

Vizz boasts a team of highly skilled and experienced SaaS developers who have a deep understanding of cloud-based applications, cutting-edge technologies, and best practices. Our developers have a proven track record of delivering successful SaaS projects across diverse industries.

Customized Solutions

We believe in tailoring our services to meet the unique needs of each client. Whether you are starting a new SaaS venture or enhancing an existing product, our team works closely with you to understand your vision and requirements, ensuring the development of fully customized and result-driven solutions.

Agile Approach

We follow an agile development approach, enabling us to adapt quickly to changing requirements and deliver rapid iterations. Our iterative development process allows for continuous improvement and ensures that you get the best possible SaaS product.

Security and Compliance

At Vizz, we prioritize security and data protection. Our SaaS developers implement robust security measures to safeguard sensitive information and ensure compliance with relevant industry standards and regulations.

Scalability and Performance

Our developers are well-versed in designing scalable architectures and leveraging cloud technologies to ensure optimal performance, even during peak workloads. We focus on delivering SaaS applications that can grow with your business and handle increased user demand.

Collaboration and Communication

We emphasize strong collaboration with our clients throughout the development process. Clear communication channels ensure that you stay informed and actively participate in decision-making, enabling us to deliver solutions that align precisely with your expectations.

Innovation and Creativity

We thrive on pushing the boundaries of technology and embracing innovation. Our team of SaaS developers is always exploring new approaches and creative solutions to deliver cutting-edge products that give you a competitive edge in the market.

Customer-Centric Approach

At Vizz, our clients are at the center of everything we do. We are committed to providing exceptional customer service, understanding your business goals, and delivering solutions that drive your success.

End-to-End Support

Our relationship with you does not end after the development phase. We offer comprehensive post-development support and maintenance to ensure the continued success of your SaaS application.

Transparent and Ethical Practices

We operate with complete transparency and adhere to ethical business practices. You can trust us to be honest, reliable, and committed to the success of your project.
Here are some answers to Frequently Asked Questions.
Q. What services does Vizz offer?
Vizz offers a comprehensive range of SaaS development services, including custom SaaS application development, third-party integration, SaaS product enhancement, security implementation, performance optimization, and cloud infrastructure management.
Q: How experienced are the SaaS developers at Vizz?
At Vizz, we have a team of highly skilled and experienced SaaS developers with a proven track record of delivering successful SaaS projects across various industries. Our developers possess deep expertise in cloud-based applications, cutting-edge programming languages, and scalable architectures.
Q. What makes Vizz unique among other SaaS development companies?
Vizz stands out for its customer-centric approach, innovative mindset, and commitment to delivering tailored solutions. We prioritize security, scalability, and agile development to ensure optimal performance and rapid iterations. Our transparent and ethical practices, coupled with strong collaboration with clients, make us a trusted and reliable partner.
Q. How does Vizz ensure the security of SaaS applications?
Security is a top priority at Vizz. Our SaaS developers implement robust security measures, such as encryption, secure authentication, and compliance with industry standards. We conduct regular security audits and updates to safeguard sensitive data and protect against potential vulnerabilities.
Q. Can Vizz handle the integration of third-party services into existing SaaS applications?
Yes, at Vizz, we have expertise in seamlessly integrating third-party services into existing SaaS applications. Our developers ensure seamless data flow and functionality to enhance the capabilities of your SaaS product.
Q. What level of support does Vizz provide after the SaaS application is developed?
Our relationship with clients does not end after development. Vizz offers comprehensive post-development support and maintenance to address any technical issues, provide updates, and ensure the continued success of your SaaS application.
Q. How does Vizz ensure the scalability of SaaS applications?
Our SaaS developers design scalable architectures and leverage cloud technologies, such as containerization and auto-scaling, to ensure that your SaaS application can handle varying workloads and adapt to increased user demand.
Q. What industries does Vizz cater to for SaaS development?
Vizz caters to a wide range of industries, including but not limited to healthcare, finance, e-commerce, education, logistics, and technology. Our expertise allows us to create SaaS solutions that cater to the unique needs of different business verticals.
Q. How can I get started with Vizz for my SaaS development project?
Getting started with Vizz is simple. Reach out to us through our website or contact us directly via email or phone. Our team will discuss your project requirements, provide insights, and guide you through the process of creating a successful SaaS application.
Learn More About What We Can Offer For Your Business Our Experience Allows Us To Transform Any Idea Into A Ready-To-Use Product.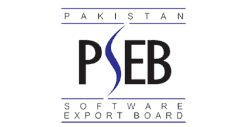 We hold Pakistan Software Export Board (PSEB) certification as a registered IT Company.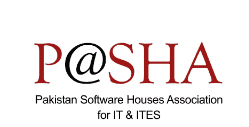 Vizz Web Solutions is a member of Pakistan Software Houses Association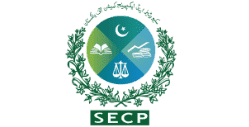 Vizz Web Solutions is a certified Private Limited Enterprise under SECP Pakistan.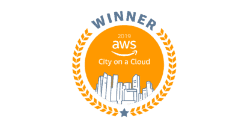 Our application Homesafe1st won AWS Innovation Challenge Award in 2019.
Won AWS Innovation Challenge Award In 2019.
Our application Homesafe1st won AWS Innovation Challenge Award in 2019.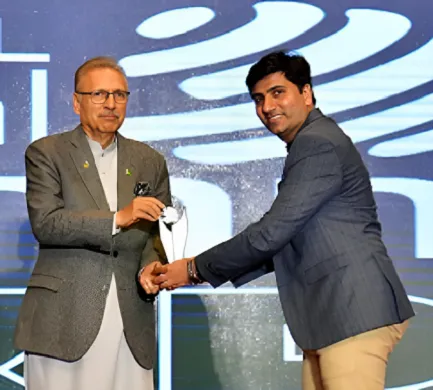 Best Emerging Technology Enterpreneur
President of Pakistan Mr. Arif Alvi giving best Emerging Technology Enterpreneur Award to Mudasser Abbas, the CEO of Vizz Web Solutions.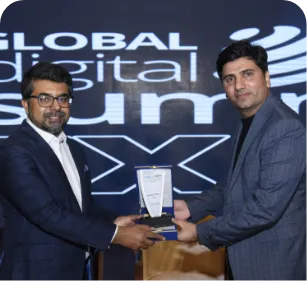 CXO Global Forum
CXO Global Forum Appreciating Vizz Web Solutions on their Efforts
Won AWS Innovation Challenge Award In 2019.
Our application Homesafe1st won AWS Innovation Challenge Award in 2019.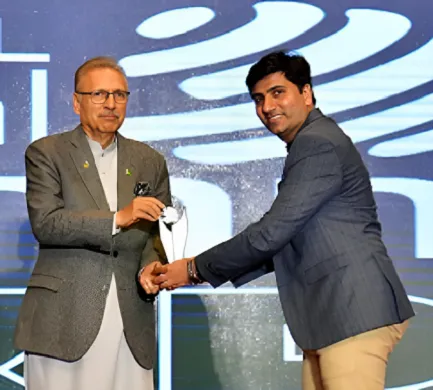 Best Emerging Technology Enterpreneur
President of Pakistan Mr. Arif Alvi giving best Emerging Technology Enterpreneur Award to Mudasser Abbas, the CEO of Vizz Web Solutions.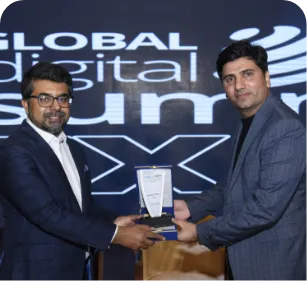 CXO Global Forum
CXO Global Forum Appreciating Vizz Web Solutions on their Efforts