Big Data Service Providers
Leverage our Big data services for comprehensive insights.
Make informed decisions by understanding your data. As the business grows the sources of data also increase. Chunks of information come from multiple sources such as social media, websites, and every other digital touch point. With Our AI-driven big data strategy, you can make sense of it all.
Our team of big data experts and analysts helps businesses extract key insights from the data. We set up a database for big data using automation tools and agile methodologies. You can visualize the data follow in real-time and plan actions based on it.
Big Data as a Service (BDaaS) solutions effortlessly process large data sets. Whether it is petabytes or exabytes of data, we can handle it. We use a combination of on-premise and cloud-based solutions to develop real-time big data analytics solutions.
Big Data Services Include
Data Collection
We have the expertise and resources to host, process, and manage your data. Our analysts locate all the sources of potential data for data collection.
Data Visualization
The processed data is visualized in the form of charts, graphs, and tables for easy interpretation. Data visualization makes it easy to identify trends and patterns.

Data Storage
We incorporate on-premise, hybrid, and cloud data storage solutions. The data is stored in a secure and reliable infrastructure for easy accessibility.
Data Analysis
The data is processed in parallel to save time. We carry out an in-depth analysis of the data to generate useful information and actionable insights.

Data Processing
Using the latest big data technologies, we process large data sets quickly. The data is processed for further analysis and decision-making.

Benefits of Using Big Data as a Service (BDaaS)
You can use Big Data as a Service (BDaaS) to evaluate user engagement. The data volume for a business is irrelevant if it is not utilized properly. We fetch useful information from all data streams and add it to the database for big data. Our data engineers leverage Business Intelligence tools to build customized dashboards. All relevant parties can access and analyze the data insights in real-time.
We focus on your core industry so that the big data analytics solution caters to your specific needs. Here is how BDaaS helps your business:
Predict the future of business campaigns and strategies by analyzing customer behavior.
Understand the market trends by comparing historical data with current market data.
Plan software upgrades with more precision with user engagement insights at hand.
Cut costs by automating data ingestion, storage, and analysis.
Processing data from all sources in parallel saves time and energy of the
We have a team of certified big data experts who hold expertise in Hadoop, Spark, Hive, and Kafka. They are well-versed with the latest big data tools and technologies. As a Big data service provider, we offer three models:
Big Data Development Service
In this service, we develop a tailor-made solution for your business from scratch. A customized big data infrastructure fetches data from all sources and presents insights for optimized operations. It uncovers the areas of improvement as well as new business opportunities.
Big Data Consulting Service
We upgrade the existing system with new features and functionalities. Employees and stakeholders are trained in the use of big data tools and technologies. You only have to pay for the services you use. There is no long-term commitment or upfront investment.
Big Data Analytics Solutions
We use Business and Artificial Intelligence (BI & AI) tools to present data in an easy to comprehend manner. You can visualize real-time results of customer behavior, campaigns, and strategies. Our big data analytics solutions help you make better business decisions.
Hire a Big Data expert
As a big data service provider, we offer expert services on an hourly, part-time, or full-time basis. You can hire a remote big data engineer to get started instantly. The dedicated engineer will provide data analysis and model validation service along with 24/7 support.
1. Why Choose Us as Your Big Data Service Provider?
We offer a comprehensive suite of big data services to help you make sense of the data. Our team of analysts, engineers, and experts have the necessary skills and experience to develop a robust big data infrastructure.
2. Do You Provide Consulting Services for Big Data?
Yes, we do. We offer big data consulting services to help businesses make the most of their data. Our experts analyze your data and help you understand the trends and patterns.
3. Which Big Data Frameworks Does your Company Use?
Our team of experts is well-versed in the use of Hadoop, Spark, Hive, and Kafka. We use a combination of these frameworks to develop a robust big-data infrastructure.
4. What is the Cost of Your Big Data Development Services?
The cost of our big data development services depends on the size and scope of the project. We offer a customized solution based on your specific needs and budget.
5. How Much Does It Cost to Hire a Big Data Engineer?
The cost of hiring a big data engineer relates to the services you require and the number of hours you need the engineer. We offer three different models – hourly, part-time, and full-time.
---
Our application Homesafe1st won AWS Innovation Challenge Award in 2019.
We developed an innovative home safety application in 2019 that ended up winning Amazon Web Services Award for Innovation in 2019.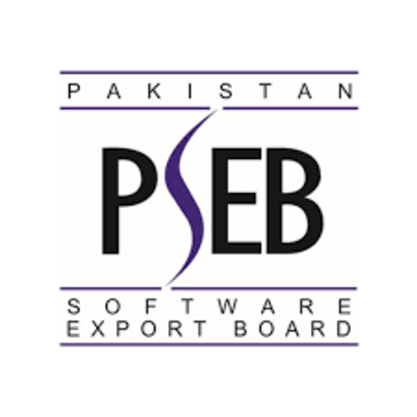 ---
We hold Pakistan Software Export Board (PSEB) certification as a registered IT Company.
 Vizz Web Solutions is certified with PSEB, a Government body mandated to promote Pakistan's IT Industry in local and international markets.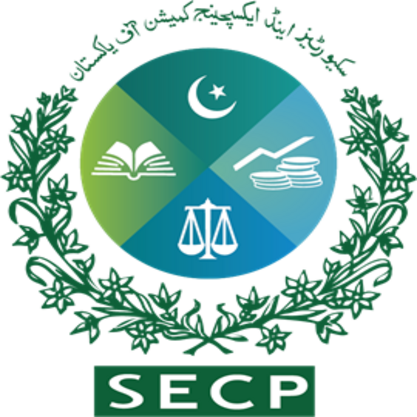 ---
Vizz Web Solutions is a certified Private Limited Enterprise under SECP Pakistan.
Vizz Web Solutions is operating as a legitimate Software development company registered with SECP as a regular tax filer.