Ecommerce Solutions Services | Ecommerce Specialist | Vizzwebsolutions
Ecommerce Solutions services at Vizz Web. Our e commerce specialist team is excited to start working on your project and providing e commerce development.
Vizz Web Solutions is a hub of
ecommerce for services
Welcome to our Ecommerce Solutions page! We are dedicated to helping you grow your business and increase your online presence with our range of ecommerce services.
At our core, we believe that every business deserves a reliable and easy-to-use ecommerce platform. That's why we offer a range of solutions that cater to the needs of companies of all sizes. Whether you're a small business just starting, or a large corporation with complex needs, we have just the right solutions to help you succeed.
E commerce Website
Development Services
We design and develop custom ecommerce websites optimized for user experience and conversion. We use the latest technologies to create mobile-friendly, responsive designs that provide seamless shopping experiences across all devices. We design any bespoke or universal features required for convenient customer journeys. We give the precise skills to complete the task successfully regardless of the type of company or technological model you use. Viz Web Solutions develops and maintains ecommerce systems that are speedy, dependable, and crash-free.
Website Design and
Development
Visually Appealing
User-Friendly
Optimized For Ecommerce
Features: product catalogs, shopping carts, and secure  payment gateways.
Customization of the ecommerce platform to suit the specific needs of your business
Integration with other software and tools: CRM, inventory  management systems, and shipping providers.
Mobile Optimization: Optimizing the website for mobile devices to ensure a seamless user experience.
E commerce logistics
Management Services
From storing and transporting merchandise for an online store or marketplace to the movement of merchandise from the manufacturer until it reaches the final client, Vizz web Solutions provides e commerce services for your logistics management.
Warehousing
Inventory Management
Shipping
Customer support
Security
Flexibility
Customization
Online Store Management Services
We offer online store management services to help you run your ecommerce business smoothly. From product listing and inventory management to order processing and shipping, we take care of everything for you so you can focus on growing your business.
Tools For Managing Products And Inventory, Adding And  Editing Product Listings, Managing Stock Levels, And  Tracking Sales.
Tools for managing orders, including order processing,  tracking, and returns management.
Payment Gateway Integration Services
We integrate your e-commerce website with secure and reliable payment gateways that provide your customers with a hassle-free checkout process. We work with various payment gateway providers to ensure that your customers have the payment options they need.
Marketing And Advertising Services
We help you reach your target audience and increase your online presence with our e-commerce marketing and advertising services.
SEO
PPC
Social media advertising
Email marketing
Analytics and Reporting Services
We provide detailed analytics and reporting services that help you track your e-commerce performance and make informed decisions. Our reports have valuable insights:
Sales
Traffic
Customer behavior
Key metrics
In regards to e-commerce consultancy, we have e commerce specialist who can improve your online presence and overall performance. We have e commerce development personnel who can make your journey of ecommerce provision a successful one.
Vizz Web Solutions is a company that provides businesses with the knowledge and assistance they require to flourish in the cutthroat world of online commerce.
Ecommerce Strategy Development
As a consulting firm, Vizz Web solutions can work with your business to develop a customized ecommerce strategy, based on the company's goals, target market, budget, and other factors.
Payment And Shipping Solutions
As a consulting firm, we help businesses choose the most efficient and cost-effective payment and shipping solutions for their ecommerce business.
Why choose Vizz Web Solutions
for the ecommerce solution
When choosing an ecommerce solution, there are several key features that you should consider to ensure that the platform meets the needs of your business.
The creation of an adaptable e-commerce website

With Vizz Web Solutions, you get website builders and templates that are easy to use and customize, enabling you to create an online store that reflects your brand.

Reduced costs for IT infrastructure

With Vizz Web Solutions, you get website builders and templates that are easy to use and customize, enabling you to create an online store that reflects your brand.

Managed services are governed by a flexible Service level agreement.

To provide you control over the service quality, we define and report on service KPIs. KPIs for e-commerce can be both generic and particular. We promptly respond to changes in your IT requirements.

Secured company data and payment information from customers

Our cybersecurity experts will conduct a security audit, pinpoint security threats, and deal with those issues. We promise that if access is granted to your IT infrastructure, information security will be compliant with the ISO 27001 standard.
Q: What is an e-commerce solution?
An ecommerce solution is a software platform or service that enables businesses to create and manage online stores to sell products or services to customers over the internet.
Q: What are the benefits of using an e-commerce solution?
Ecommerce solutions provide businesses with a range of benefits including 24-hour availability, improved customer experience, scalability and overall making it easier for them to sell products/services online, increase sales, and reach customers worldwide.
Q: What features should I look for in an e-commerce solution?
You should choose an ecommerce solution that provides the features and tools necessary to create and manage a successful online store, while also being scalable, secure, and easy to use.
Q: How much does an e-commerce solution cost?
The cost of an ecommerce solution can vary widely depending on the needs of the business. Some ecommerce solutions offer a basic plan with limited features for a low monthly fee, while others offer more advanced plans with higher monthly fees and additional features.
Q: Can I customize my e-commerce solution?
Yes, many ecommerce solutions allow for customization to some degree. It can vary depending on the platform, but typically, ecommerce solutions offer several customization options that businesses can use to tailor their online store to their specific needs.
To find out more about how we can assist you in expanding
your online store, contact us right away!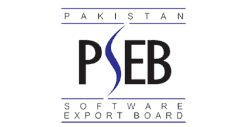 We hold Pakistan Software Export Board (PSEB) certification as a registered IT Company.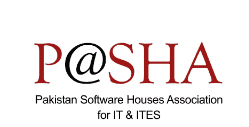 Vizz Web Solutions is a member of Pakistan Software Houses Association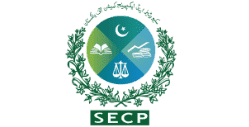 Vizz Web Solutions is a certified Private Limited Enterprise under SECP Pakistan.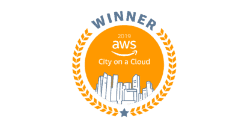 Our application Homesafe1st won AWS Innovation Challenge Award in 2019.