Hire Remote

Software


Developer
Hourly  |  Monthly  |  Project Basis
Encounter a sleek process, top-notch talent, and personalized solutions tailored to meet your project's requirements. Hire developers through Vizz and unearth the path to excellent app development! Read More
With their mastery of Express.js, Angular, and Ruby on Rails, our developers will deliver exceptional results.

  100% Client Satisfaction   

Top Rated     

24/7 Live Support
Hiring Professional Developers Is
Now A Click Away
Why Choose Vizz Web Solutions?
By hiring our developer, you can leverage these strengths and can ensure that your web applications and websites have visually appealing designs, excellent user experience and optimal performance.
Vast Talent Pool
Gain access to a vast and diverse talent pool, carefully curated to match your project and industry requirements.
Tailored Solution
We offer personalized tailor options, allowing you to choose the engagement models that suit your project needs, timeline, and budget.
Rigorous Screening
Our developers undergo a strong screening process including technical interviews and assessments to make certain the paramount skills and capabilities.
Coherent Onboarding
Our coherent onboarding ensures a quick start for developers, saving you time and resources.
Proven Track Record
Our company has a displayed history of delivering successful projects and satisfying clients.
Flexible Engagement Models
Hand-pick full-time, part-time, or project-based models depending on the needs and requirements of your project.
Transparent Communication
Clear and open communications for flawless collaboration and progress updates.
Expertise Across Technologies.
Access to developers experts in a great number of platforms, frameworks, and languages.
Cost-effective solutions
Competitive pricing without any compromise on quality and accuracy.
Steps to Hire a Developer with Vizz
Hiring a developer through Vizz is a simple and efficient process. Follow these three easy steps:
Fill out the Form
Briefly, tell us about your ideas and goals.
Consultation
We will schedule a consultation with you to understand your project requirements in detail.
Kickstart Your Project
Our resource will be ready to start working on your project.
Hiring Models
We offer various hiring models based on the specific needs, requirements, resources and organizational structures;
The choice of the hiring models depends on the nature of the project you offer such as budget consideration and time constraints.
Full Time Employees
We offer a traditional model where you can hire our workers as full-time employees and let them be a part of your team with permanent positions whilst offering benefits and job security.
Remote Or Virtual Team
You can hire a developer from us to work remotely, leveraging technology for communication and collaboration.
Project Based Hiring
We also offer project-based hiring where you can hire our developers for specific projects and initiatives, providing flexibility and scalability as per project requirements.
Our Hiring Process. How do we choose the ones?
At Vizz, our hiring process is designed to identify the best candidates who possess the skills, experience, and values that align with our company culture and values. Here is an overview of our hiring process:
Initial Screening
We start by reviewing resumes and applications received from potential candidates. We assess their educational background, work experience, and relevant skills to shortlist candidates who meet our initial criteria.
Technical Evaluation
Shortlisted candidates undergo a technical evaluation to assess their technical knowledge and expertise. This evaluation may include coding assessments, problem-solving challenges, and technical interviews specific to their domain.
Behavioral Assessment
Apart from technical skills, we evaluate candidates' soft skills and attitudes to determine if they align with our company culture and values. We look for qualities like teamwork, communication, adaptability, and a passion for continuous learning.
Project Experience
Candidates with previous project experience are given preference. We evaluate their past work, contributions to open-source projects, and any relevant certifications to gauge their practical knowledge and achievements.
Interview with Team Lead
Shortlisted candidates have a one-on-one interview with our team leads or project managers. This interview focuses on their specific domain expertise, problem-solving approach, and understanding of industry best practices.
Client-Focused Approach
We emphasize our candidates' ability to understand and prioritize clients' needs. We evaluate their communication skills and ability to work collaboratively with clients and other team members.
Continuous Learning
We look for candidates who show a strong commitment to continuous learning and staying updated with the latest trends and technologies in their field.
Technical and Cultural Fit
A candidate must demonstrate their fit within our technical requirements and align with our company culture and values. We seek individuals who can contribute positively to our team's dynamics.
Reference Checks
Before making a final decision, we conduct reference checks to verify the candidate's professional background and performance.
Unleash a diverse talent symphony
Bespoke excellence at your fingertips
Empowering progress with sleek onboarding
Unveil technical virtuosity
Proven performance unraveled success
Transcending expectation through transparent collaboration.
Benefits of hiring developers from Vizz
Choosing Vizz means partnering with a team of dedicated professionals who are passionate about technology and driven to exceed your expectations. We pride ourselves on our ability to deliver top-quality solutions that empower your business to thrive in the digital landscape.
Q: How do you make certain that your developer acquires expertise?
Our hiring process includes complete screenings, interviews, and assessments to consider the candidate's expertise and skills. We make certain to verify their previous work history and conduct reference checks to ensure they have the necessary expertise.
Q: What programming languages and technologies are your developer's experts in?
Our developers are rich in expertise in a wide range of technologies and programming tools like Java, Swift, Kotlin, Node JS, Python, Angular, React, and much more. We have experts across various platforms and frameworks to cater the diverse project needs.
Q: Can I choose between hiring a full-time and part-time developer?
Absolutely! We represent various options for hiring our developers, Full-time and Part-time are one of them, as well as project-based engagements. You may choose the model that suits your project needs and budget.
Q: How long does the hiring process typically take?
The duration of the hiring process depends on the project's complexity and your requirements. However, we strive to complete the process efficiently, ensuring a prompt start for your project.
Q: What level of communication and involvement can I expect throughout the project?
We believe in transparent communications and regular updates. You will be granted direct access to our developers and we encourage open communication to ensure your project's progress smoothly.
Q: Can you provide examples of successful projects your developer has worked on?
Certainly! We have impressive portfolios showcasing a diverse range of successful projects across different industries. Our team is proud of the impactful solutions we have delivered for our clients.
Q: What measures do you take to ensure the security and confidentiality of my project?
Data security and confidentiality is our paramount priority. We sign non-disclosure agreements with our clients, and our developers follow strict security protocols to ensure the protection of your project's sensitive information.
Q: What if I require additional developers or change the project requirements during the procedure?
We understand that project requirements may evolve. If you require additional developers or wish to change the requirements, we will work closely with you to accommodate your needs and make certain a successful outcome.
Want to grab the attention of your customers, get our affordable web design services.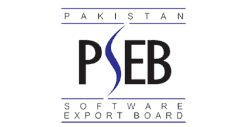 We hold Pakistan Software Export Board (PSEB) certification as a registered IT Company.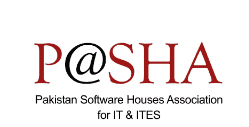 Vizz Web Solutions is a member of Pakistan Software Houses Association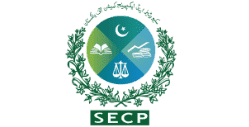 Vizz Web Solutions is a certified Private Limited Enterprise under SECP Pakistan.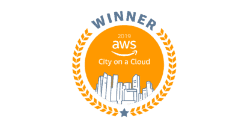 Our application Homesafe1st won AWS Innovation Challenge Award in 2019.
Won AWS Innovation Challenge Award In 2019.
Our application Homesafe1st won AWS Innovation Challenge Award in 2019.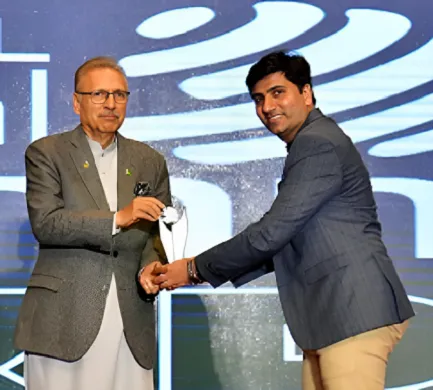 Best Emerging Technology Enterpreneur
President of Pakistan Mr. Arif Alvi giving best Emerging Technology Enterpreneur Award to Mudasser Abbas, the CEO of Vizz Web Solutions.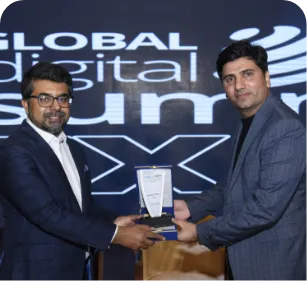 CXO Global Forum
CXO Global Forum Appreciating Vizz Web Solutions on their Efforts
Won AWS Innovation Challenge Award In 2019.
Our application Homesafe1st won AWS Innovation Challenge Award in 2019.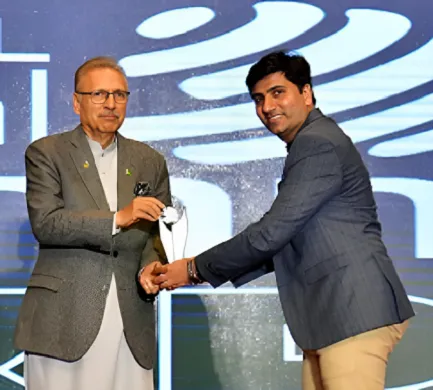 Best Emerging Technology Enterpreneur
President of Pakistan Mr. Arif Alvi giving best Emerging Technology Enterpreneur Award to Mudasser Abbas, the CEO of Vizz Web Solutions.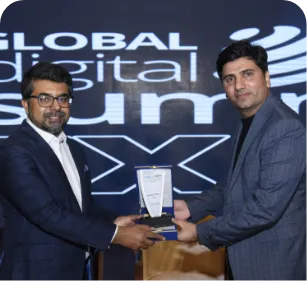 CXO Global Forum
CXO Global Forum Appreciating Vizz Web Solutions on their Efforts