Hire Remote

Frontend


Developer
Hourly  |  Monthly  |  Project Basis
Want to intensify your digital presence? Hire a front-end developer with Vizz to create fascinating user experiences and streamline your website's performance. We ensure a seamless integration with scalable and efficient results.
Read More
With their mastery of Express.js, Angular, and Ruby on Rails, our developers will deliver exceptional results.

  100% Client Satisfaction   

Top Rated     

24/7 Live Support
Responsibility of a
Front-End developer?
The front-end developer is the first person who associates with the client of the application. A Front-End developer Is responsible for carrying out their expertise and giving the desired structure for the website. Our team of front-end developers is familiar with developing a flow of optimization for smartphones, desktops, and tablet devices. Our front-end developers are responsible for developing the interface and user experience, operating user inputs and operations. Our skilled front-end developers understand the needs and requirements of our clients and put forth their best efforts to provide the most appealing interface for the website.
Our front-end developers acquire strong communication skills such as understanding the needs and requirements of the client, comprehending the technologies required, and being able to communicate with both the stakeholder and back-end developer.
Must Have Skills As Front End Developer
Expertise in HTML, Javascript, and CSS
Knowledge of responsive web design and mobile-first development.
Familiarity with front-end frameworks and libraries such as React, Angular, and Vue.Js.
Understanding of cross-browser compatibility and accessibility standards.
Experience with version control like Git.
Ability to work with design tools and convert design into codes.
Knowledge of CSS processors and building code.
Strong problem-solving and debugging skills.
Familiarity with web development best practices and trends.
Effective communication and collaboration skills.
Hire a Front-End developer for your next project
Front-end developers are the people responsible for creating the initial user-facing features on the applications. Your software product should contain an eye-catching front page for the visitor to hang in there and our front-end developers are very familiar with the precise process. Front-End developers are proficient and skilled people who have expertise in developing the structure for the website. Not only this, but the Front-End developer also makes sure that website is optimized for smartphones, tablet devices, and desktops.
Vizz Front-End Developer Hiring Model
To give your users the extreme visual experience of your digital world on their smartphones, computers, and tablets, hire a proficient front-end developer with Vizz. We offer various hiring models based on the specific needs, requirements, resources, and organizational structures.
The choice of the hiring models depends on the nature of the project you offer such as budget consideration and time constraints.
Full-Time Employees
We offer a traditional model where you can hire our workers as full-time employees and let them be a part of your team with permanent positions whilst offering benefits and job security.
Remote or Virtual team
You can hire a developer from us to work remotely, leveraging technology for communication and collaboration.

Project Based Hiring
We also offer project-based hiring where you can hire our developers for specific projects and initiatives, providing flexibility and scalability as per project requirements.
Our Hiring Process. How do we choose the ones?
At Vizz, our hiring process is designed to identify the best candidates who possess the skills, experience, and values that align with our company culture and values. Here is an overview of our hiring process:
Initial Screening
We start by reviewing resumes and applications received from potential candidates. We assess their educational background, work experience, and relevant skills to shortlist candidates who meet our initial criteria.
Technical Evaluation
Shortlisted candidates undergo a technical evaluation to assess their technical knowledge and expertise. This evaluation may include coding assessments, problem-solving challenges, and technical interviews specific to their domain.
Behavioral Assessment
Apart from technical skills, we evaluate candidates' soft skills and attitudes to determine if they align with our company culture and values. We look for qualities like teamwork, communication, adaptability, and a passion for continuous learning.
Project Experience
Candidates with previous project experience are given preference. We evaluate their past work, contributions to open-source projects, and any relevant certifications to gauge their practical knowledge and achievements.
Interview with Team Lead
Shortlisted candidates have a one-on-one interview with our team leads or project managers. This interview focuses on their specific domain expertise, problem-solving approach, and understanding of industry best practices.
Client-Focused Approach
We emphasize our candidates' ability to understand and prioritize clients' needs. We evaluate their communication skills and ability to work collaboratively with clients and other team members.
Continuous Learning
We look for candidates who show a strong commitment to continuous learning and staying updated with the latest trends and technologies in their field.
Technical and Cultural Fit
A candidate must demonstrate their fit within our technical requirements and align with our company culture and values. We seek individuals who can contribute positively to our team's dynamics.
Reference Checks
Before making a final decision, we conduct reference checks to verify the candidate's professional background and performance.
Why Hire A Front-End Developer With Vizz?
By hiring our front-end developer, you can leverage these strengths and can ensure that your web applications and websites have visually appealing designs, excellent user experience, and optimal performance.
Expertise In Cutting-Edge Web Technologies
Our front-end developers are proficient with the use of new technologies such as HTML5, CSS3, JavaScript, React, Angular, and vue.js. Intending to deliver cutting-edge solutions, our skilled front-end developers stay updated with the latest trends in the industry.
Responsive and Mobile-Friendly Designs
Our front-end developers acknowledge the importance of responsive designs and ensure that websites and applications adapt to different devices and sizes. They develop fluid layouts, implement media queries and optimize user experience over desktops and mobiles, and tablet devices.
User-Centric Approach
Our developers finish up with developing initiatives and user-friendly interfaces. The importance of usability and accessibility is acknowledged by our front-end developers to enhance the overall user experience. By leveraging their expertise, they can create interfaces that come visually appealing, practical, and effortless to steer.
Cross Browser Compatibility
Our front-end developers are highly proficient when it comes to ensuring cross-browser compatibility for websites and applications. To ensure consistent performance and functionality, our front-end developers thoroughly test their work across various browsers and platforms.
Performance Optimization
To ensure fast loading times and seamless interactions, our developers pay close heed to performance optimization techniques. They optimize codes, compress images, leverage caching mechanisms, and utilize other best practices for enhanced performance.
Collaboration And Communication
Our front-end developers are productive communicators who perform well in a team environment. They collaborate with stakeholders, designers, and back-end developers to understand project requirements and ensure the perfect implementation of the desired functionality and design.
Quality Assurance
Our developers are heedful towards quality assurance. They repeatedly test their codes and perform cross-functional testing to identify and fix any sort of bug issues. By following average testing methodologies, they ensure that the final project is stable, reliable and delivers a consistent experience to users.
Continuous Learning And Growth
Our front-end developers are feverish about their profession and ardently invest in their new learnings. They make sure to be aware of the latest technologies as well as attend all the conferences and workshops. They keep themselves engaged in self-improvement to bring fresh perspectives.
How Do We Ensure
Successful cooperation?
Clear Communication
We establish clear communication channels from the starting step. We make sure to communicate project requirements, goals, and expectations. We maintain regular checkups and provide feedback to keep everyone aligned and informed.
Goal Setting And Planning
We establish clear goals and milestones for the projects. Our team collaborates with the front-end developer to create a detailed project plan that outlines tasks, timelines, and delivery. This process assists with staying updated and making sure that everyone is on the same page.
Defined scope and documentation
our team clearly defines the project scope including features, functionality, and any other precise design guidelines. Documenting these details prevents misunderstanding and scope creep.
Collaboration tools
our team is certain about utilizing managing tools to streamline the collaboration. We assure that every individual on our team understands how to utilize chosen platforms and keep themselves occupied by updating their tasks.
Regular feedback
We encourage a feedback-given approach and provide constructive feedback on deliveries and inspire the front-end developer to ask questions and seek clarifications. Repeat designs and implementations based on feedback to attain the desired outcomes.
Respect and trust
We build a culture of mutual trust and respect. We understand the expertise and skills of the front-end developer and include them in decision-making processes. We encourage collaboration, provide autonomy and support professional growth.
Clear contract and agreement
initially, we ensure that a clear contract and agreement are in place, covering project scope, timelines, and payment terms.
Types of Front-End
Developers
Front-end developers can specialize in various areas based on their skill set and expertise. Here are some common types of Front-End developers.
UIUX Developers
These developers focus on developing user-friendly and visually appealing interfaces. They hold a strong understanding of user experience propositions, design patterns, and usability considerations. UI\UX users usually collaborate with the designers to utilize engaging and intuitive user interfaces.
CSSHTML Developers.
These developers are skilled in CSS and HTML and they take responsibility for visual styling, layouts, and structure of the web page. They are proficient in design, cross-browser compatibility, and optimizing web performance.
Javascript Developers.
These developers are proficient in javascript, a programming language that empowers interactivity and dynamic functionality on web pages. They have profound knowledge of Java frameworks and libraries like React, Angular, and Vue.Js.
Front-End Framework Specialist.
These developers offer extreme heed to the precise front-end frameworks such as bootstrap, foundation, or material-UI. They are experts in utilizing these frameworks to quickly build and customize responsive and visually consistent web interfaces.
Mobile Front-End Developer.
These developers have expertise in developing front-end designs for mobile devices. They are proficient in technologies related to mobiles such as responsive designs for mobile screens, touch interactions, and mobile app frameworks like React Native or Ionic.
Accessibility Front-End Developer
These developers focus on providing web accessibility for users with disabilities. They have profound knowledge regarding accessibility guidelines, screen reader compatibility, and semantic HTML assistive technologies.
Technologies Used by the front-end developers
Front-end developers utilize different types of tools to develop an appealing and eye-catching interface for the website.
Here are several tools used by proficient front-end developers:
HTML 5
HTML shapes the backbone of the websites offering structure and content. HTML is used to define elements and layouts of the website. It is an essential tool that serves multiple purposes that takes part in the making of engaging and accessible websites. HTML supports the insertion of various media types such as images, videos, and audio, and enhances the visual appeal.
CSS
CSS is a crucial component of web development, scoring various purposes such as visual representation and styling of the webpage. It works in formatting the HTML elements, allowing users to take control over the colors, typography, and other various options. By providing a wide range of selectors and properties, CSS allows developers to bring their design vision to life.
Javascript
JavaScript is a platform used in developing animations such as pop-up menus, clickable buttons, and control multimedia. JavaScript is developed to work on both sides; the client side and the server side. Javascript is used to add interactive elements to engage the users. The web pages without Javascript would be steady and useless.
CSS processors
CSS processors such as Sass and Less provide significant purposes and advantages in the development workflow. They extend the capability of CSS by providing features such as variables, mixins, nesting, and modularization. Processors allow styles to be divided into separate parts and imported as required, enhancing code organization and reusability.
Javascript framework and libraries.
Javascript frameworks such as Hibernate and Spring are widely utilized in web development for their ability to seamless the development process, furnish modular architecture, and enhance code efficiency. These frameworks not only accelerate development but also promote best practices.
Version control system
Version control systems are a big part of the world of development, authorizing teams to track, manage and collaborate on code changes effectively. With the ability to roll back changes and trace code history, VCS enhances productivity, code quality, and team coordination in web development projects.
Responsive design
Responsive design is an outlook to web development that ensures ideal viewing and interaction across various devices and screen sizes. It implies designing and building websites to strongly adapt and respond to the user's device.
Browser developer tools
Browser developer tools are built-in features in cutting-edge web browsers that assist developers in debugging, inspecting, and analyzing web pages. They offer a wide range of tools and functions to fix the development troubleshoots.
Learn More About What We Can Offer For Your Business Our Experience Allows Us To Transform Any Idea Into A Ready-To-Use Product.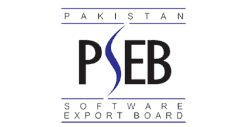 We hold Pakistan Software Export Board (PSEB) certification as a registered IT Company.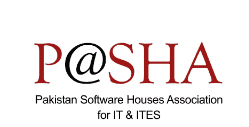 Vizz Web Solutions is a member of Pakistan Software Houses Association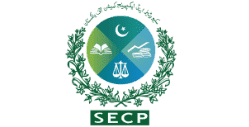 Vizz Web Solutions is a certified Private Limited Enterprise under SECP Pakistan.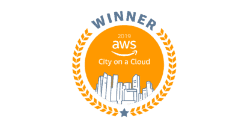 Our application Homesafe1st won AWS Innovation Challenge Award in 2019.
Won AWS Innovation Challenge Award In 2019.
Our application Homesafe1st won AWS Innovation Challenge Award in 2019.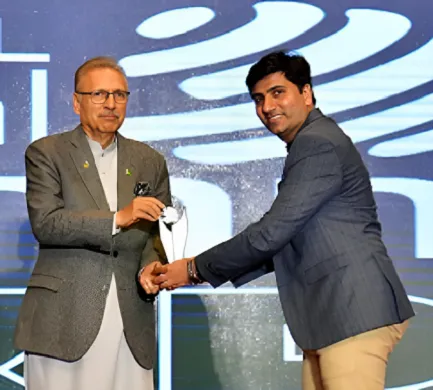 Best Emerging Technology Enterpreneur
President of Pakistan Mr. Arif Alvi giving best Emerging Technology Enterpreneur Award to Mudasser Abbas, the CEO of Vizz Web Solutions.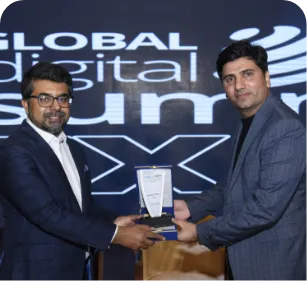 CXO Global Forum
CXO Global Forum Appreciating Vizz Web Solutions on their Efforts
Won AWS Innovation Challenge Award In 2019.
Our application Homesafe1st won AWS Innovation Challenge Award in 2019.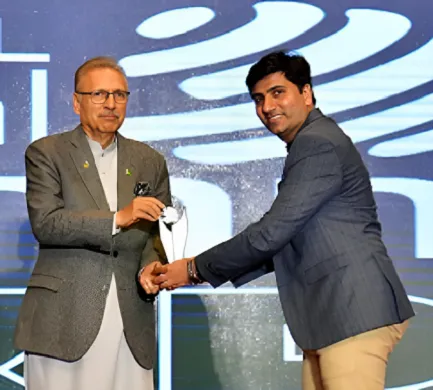 Best Emerging Technology Enterpreneur
President of Pakistan Mr. Arif Alvi giving best Emerging Technology Enterpreneur Award to Mudasser Abbas, the CEO of Vizz Web Solutions.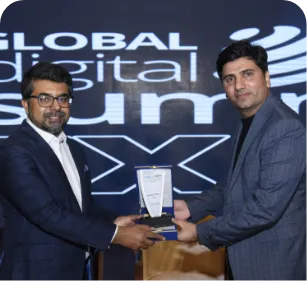 CXO Global Forum
CXO Global Forum Appreciating Vizz Web Solutions on their Efforts