Vizz Web Solutions |  Cpanel web hosting services
Cpanel Web Hosting Services are a convenient management platform with website creationStart your website hosting journey.
cPanel is a web hosting control panel that allows website owners to manage their hosting accounts and websites through a simple graphical interface. It offers a range of features that make it simple for users to manage their websites, domains, email accounts, databases, and other aspects of their web hosting, putting it among the most widely used control panels available for web hosting.
Why should I choose

cPanel Hosting?
cPanel Web Hosting enables users to do a variety of operations that are required to manage a business on a daily basis. Setting up email accounts, building and managing databases, installing software, managing files and directories, and keeping track of website traffic and performance are all included in this. Moreover, cPanel offers a number of security tools like SSL certificate installation, IP blocking, and password-protected directories.
Hence, managing hosting accounts and websites is made simple for website owners using cPanel. By using Vizz Web Solutions's website hosting services, you'll save both time and money. Continue browsing for more!
Cpanel Web
Hosting
Services
For people and organizations of all sizes, our web hosting company offers dependable and reasonably priced Cpanel web hosting services. With the user-friendly Cpanel control panel, you can quickly manage your website, email accounts, and database with one of our hosting plans for Cpanel. We do your tasks via cPanel's automated platform's adjustable features and customer-first service while you concentrate on expanding your company.  Are you unsure of which Hostinger plans you require for cPanel? Click here to see our cpanel price offerings.
Develop Website
At Vizz WebSolutions, we streamline the website creation process to make it worthwhile of your choice and investment by utilizing the user-friendly interface and features offered by cpanel dedicated server. Do you want to try cpanel website builder service? Contact us today
Manage Your Website With Cpanel Control Panel
Our web hosting packages include the robust and user-friendly Cpanel control panel, which enables you to easily manage your website, email accounts, and databases.
Handle Website Traffic With Unlimited Bandwidth
All of our web hosting plans come with unlimited bandwidth, allowing you to handle huge traffic volumes without worrying about extra costs.
Safety and Security
All of our web hosting plans come with free SSL certificates from us, ensuring the safety and security of your website.
Our Cpanel Web Hosting
Plans & Pricing
To meet your requirements and price range, we provide a range of Cpanel web hosting options.
Basic Plan
Manage your website files, databases, email accounts, and more using the Linux host command.
Business Plan
Our business plan comes with 50GB of storage, unlimited email accounts, and a free domain name, making it perfect for small organizations.
Premium Plan
Our premium plan comes with 100GB of storage, unlimited email addresses, and a free domain name and is intended for larger enterprises. cpanel price
Why you should avail our

Cpanel Web Hosting Services
Affordable pricing and flexible plans
We have a number of web hosting packages to select from, so you can find one that fits your requirements and price range. All of our web hosting plans are reasonably priced, allowing you to receive the features you want without breaking the bank.
High-speed Cpanel Hosting - At you Fingertips
With over 125 apps available to install on your website, you just click away from WordPress, Joomla, Drupal, or any number of other CRMs. And that's why you need a hosting solution that's fast and reliable. Our balanced CPU, RAM, and Disk IO limits keep your site online – all the time – while a virtualized file system provides around-the-clock system protection.
Fast & Reliable CPanel Hosting
You can be sure that your website will be up and operating without a hitch thanks to the dependability and security of our web hosting services. Our web hosting solutions are tailored to meet your needs. We offer fast, reliable hosting on secure web servers. Moreover, cPanel's Control Panel access makes site maintenance simple.Together, cPanel and Vizz shared hosting is the best option for easy-to-manage web hosting.
Expert Help is here for you
When comparing shopping for web hosting – and you have additional questions about Vizz cPanel web hosting – you can always call one of our friendly, knowledgeable customer service individuals to help you make the right choice. Our staff of skilled and professional customer service representatives is ready around-the-clock to help you with any queries or problems you might encounter.
Q: Is cPanel hosting free?
Unfortunately, hosting with cPanel is not typically free. It often costs money to access and use on a monthly or annual basis.
Q: What is the difference between cPanel and hosting?
Hosting is the process of storing and managing a website on a server, and cPanel is a sort of web hosting control panel software.
Q: Is cPanel free with GoDaddy?
No, GoDaddy does not offer cPanel for free.
Q: What are the uses of cPanel?
cPanel is a web hosting control panel that is used to handle website files, email accounts, databases, and other features.
Q: Can I use cPanel without a license?
No, using cPanel requires a working license. Without a license, cPanel won't operate correctly and could produce errors or have limited capabilities.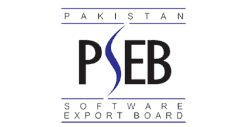 We hold Pakistan Software Export Board (PSEB) certification as a registered IT Company.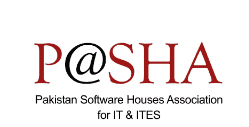 Vizz Web Solutions is a member of Pakistan Software Houses Association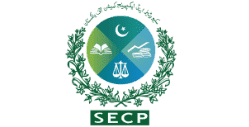 Vizz Web Solutions is a certified Private Limited Enterprise under SECP Pakistan.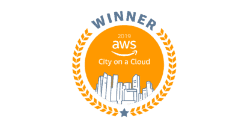 Our application Homesafe1st won AWS Innovation Challenge Award in 2019.