Bahria Phase 4 Civic Center
Head Office: - STS Mall Plaza, Civic Center،, Phase 4 Bahira Town, Rawalpindi, Islamabad, Punjab
Job Type
Full Time (Permenant)
Req. Education
Graduation
Industry Type
Accounts and Finance
We are looking for an Accountant to manage all financial transactions, from fixed payments and variable expenses to bank deposits and budgets. Accountant responsibilities include auditing financial documents and procedures, reconciling bank statements and calculating tax payments and returns. To be successful in this role, you should have previous experience with bookkeeping and a flair for spotting numerical mistakes. Ultimately, you will provide us with accurate quantitative information on financial position, liquidity and cash flows of our business, while ensuring we're compliant with all tax regulations.
Financial reporting: Preparing financial statements, balance sheets, and other financial reports that provide insight into a company\'s financial performance. Budgeting and forecasting:Developing budgets and financial forecasts to help companies plan for future expenses and revenue. Tax compliance: Ensuring that a company complies with all tax laws and regulations, including preparing and filing tax returns. Financial analysis: Analyzing financial data to identify trends and areas for improvement, and providing recommendations to management. Audit support: Working with auditors to provide financial information and ensure compliance with accounting standards and regulations. Accounts receivable and payable: Managing invoices and payments from clients and vendors, and reconciling accounts to ensure accuracy. Cash management: Managing cash flow and ensuring that there is sufficient liquidity to meet the company\'s financial obligations. Preparing payroll. Handle sensitive information in a confidential manner.
Bachelor\'s degree in Accounting, Finance, or a related field, or an equivalent combination of education, training and experience 2-5 years of accounting/finance experience Demonstrate intermediate to advanced skills and knowledge of Excel, as well as other Microsoft Office applications Strong analytical and problem-solving skills Experience with accounting software Excellent interpersonal skills to communicate effectively across the organization Thorough knowledge of general ledger accounting and account reconciliation Highly detail-oriented
Job Type: Full-time Market Competitive Salary Performance Bonus Increments Learning Environment CC Fund Meal Health Insurance + Life Insurance Fuel Allowance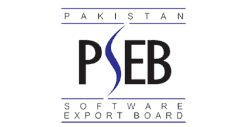 We hold Pakistan Software Export Board (PSEB) certification as a registered IT Company.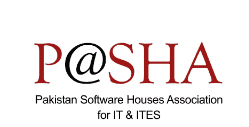 Vizz Web Solutions is a member of Pakistan Software Houses Association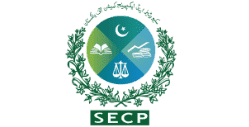 Vizz Web Solutions is a certified Private Limited Enterprise under SECP Pakistan.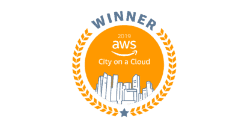 Our application Homesafe1st won AWS Innovation Challenge Award in 2019.