Personal Assistant To CEO
Bahria Town, Civic Center.
Personal Assistant To CEO
Head Office: - STS Mall Plaza, Civic Center،, Phase 4 Bahira Town, Rawalpindi, Islamabad, Punjab
Job Type
Full Time (Permenant)
We are looking for an Executive Assistant to provide high level confidential support to the CEO by providing a full secretarial and administrative service.
To act as a first point of contact dealing with correspondence and phone calls. To proactively manage and coordinate the diary of the Chief Executive by prioritizing and arranging internal and external meetings, ensuring appropriate briefing papers are prepared and provided. Responsible for maintaining the Managing Director/CEO's calendar, and itineraries and coordinating in-country and overseas visits and travel arrangements. Plan and organize travel and accommodation when required. To provide full personal assistant support by dealing with all correspondence and calls, drafting routine letters to a high standard, minute meetings, taking messages and other administrative tasks as required to support the Chief Executive. To plan and manage key organizational events such as; conference and meetings. Undertake any other appropriate duties as required to support the Chief Executive to enable them to fulfil their role. Carry out all the duties with complete discretion and a high regard for confidentiality. Any other duties relevant to the needs of the organization and as directed. Presentation preparing.
BA/MA High school diploma Certification in secretarial work, office administration, or related training will be preferred. Strong work tenure: 1 to 3 years of experience supporting Executives, preferably in a corporate sector. Should have proficiency in office productivity tools, MS office, and related web applications/portals. Experience of providing high-level administrative support in a senior role. Experience of managing and planning projects, conferences and events. Excellent interpersonal and communication skills including diplomacy. Excellent time management skills with the ability to manage multiple priorities and deadlines. Excellent knowledge of Microsoft Office Good phone etiquette.
Job Type: Full-time Market Competitive Salary Performance Bonus Increments Learning Environment CC Fund Meal Health Insurance + Life Insurance Fuel Allowance For More Details, Contact Us: 03115333221/0334-5522981 Job Type: Full-time Salary: Rs30,000.00 - Rs50,000.00 per month Ability to commute/relocate: Islamabad: Reliably commute or planning to relocate before starting work (Required) The ability to multitask.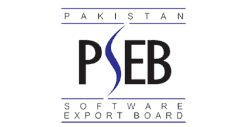 We hold Pakistan Software Export Board (PSEB) certification as a registered IT Company.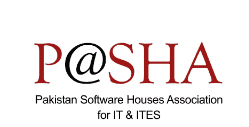 Vizz Web Solutions is a member of Pakistan Software Houses Association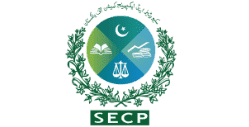 Vizz Web Solutions is a certified Private Limited Enterprise under SECP Pakistan.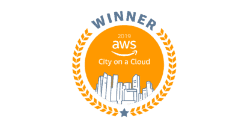 Our application Homesafe1st won AWS Innovation Challenge Award in 2019.