Automate Social Media Plugin
It's a WordPress plugin that is used to post articles on social media. Grab articles through RSS feed and post it on client's site after that it will automatically post over social media. Post content from our own blogs (Monthly, Weekend). We have built a WordPress plugin development that accomplishes various goals such as user's social accounts can be linked and authenticated, post articles on specific days at a certain time. Monitors specific news sites, gather articled from those sites and send an email. Each article that is selected can be auto schedule and posted.
Automate Social Media Plugin
The purpose of this project was to have WordPress plugin development for multi-blogs automating social posts. Maintaining a list of social posts that will have sync user's post so such kind of aggregator will grab the article from another site through XML or RSS feed and post the article as a post on our blogs. Can schedule these articles and post on social media i.e. (Facebook and Twitter etc). Also, a user is able to schedule articles, maintain a list of pending and selected articles, can see posted history of all articles. This WordPress plugin development will grab articles from all sites.
Solution
Automate social media plugin grab and post articles that we did by using WordPress. Our talented developers are well aware of the fact that every WordPress site demands different plugin extensions hence they developed a unique and user-friendly plugin according to the client's requirement. The WordPress plugin development was made with standard technologies including PHP and others and hence is highly adjustable for any future need. These articles and will be shown at different stages and will go through step by step. Also, you can force the article manually in all of the stages. Furthermore, users can post the article on social media manually with pre-defined date and time, along with that we have provided an interface to the user to save all process settings from settings tabs of the multi-blogs. We have incorporated cronjob settings so that shows how it will post articles. Get RSS: It will grab all articles and it will run after every one hour, this will contain a list of all those articles based on the URL or tags that we set on site to monitor Custom Post: It also has the functionality to post the article manually of blogs authorize users Send Email: Run daily after one hour and will send email according to email settings. Below figure depicts entire email settings. The articles will be listed in pending list so will be emailed as per schedule Schedule Articles: Contains all articles that were selected from email or it will auto schedule as per settings Facebook & Twitter Posting: Articles that are scheduled will be posted consequent to the time set. Also, you are able to post vigorously
Results
This WordPress plugin development was a great and challenging experience. The plugin that we developed gave client's customers a competitive edge over their competitors. We really appreciate our client who provided us with this opportunity and we are honored to deliver this application with our extensive experience.
Mudasser Abbas and his team were fantastic to work with. Asked intelligent questions at the beginning of the project, always available on upwork chat, skype, and email, and delivered the project per specification. Highly recommend for WordPress plug-in development.
Automate Social Media Plugin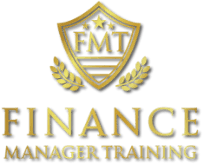 Web and IT Solutions

Outsourcing
No matter what the size of your business is, we have the IT outsourcing solutions that you need. We provide a wide variety of services from simple task management to complex project management. We have genius and talented designers, programmers, and marketing executives so to lead our clients in their web ventures.
Mobile App Developer
Does your business need an iOS or Android app? Hire our mobile developers to create innovative and user-friendly custom mobile applications at an affordable price.
Remote SAS Developer
Share your requirements with us and hire a remote SAS developer from our talent pool of handpicked developers. We have the ideal candidates with the expertise to translate concepts into algorithms.
Remote Blockchain Developer
Blockchains are emerging trends for businesses. Hire a remote blockchain developer who will understand the needs of your business and develop a decentralized blockchain solution.
Remote CTO and Team
We provide CTO services to entrepreneurs. You give us an idea and we execute the product. A full-time Chief Technical Officer and his team work on different tech stacks to bring your idea to life.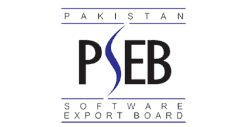 We hold Pakistan Software Export Board (PSEB) certification as a registered IT Company.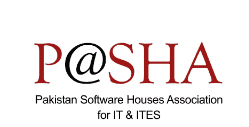 Vizz Web Solutions is a member of Pakistan Software Houses Association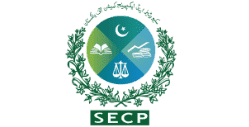 Vizz Web Solutions is a certified Private Limited Enterprise under SECP Pakistan.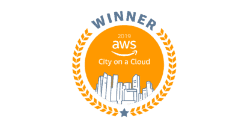 Our application Homesafe1st won AWS Innovation Challenge Award in 2019.